Capsiva Naturally Heals The Source of Your Back Pain While Offering Real Relief
It's True. A Back Pain Relief Product That Works, With No Harmful Side Effects
Discover our revolutionary blend that naturally increases blood flow while reducing inflammation.
It's time to stop choosing between pain relief products that just distract you from back pain, and those that come with NSAIDs and harmful side effects.

Capsiva gives you all the benefits of capsaicin without the harmful side effects.

Treat your body the way it deserves with Capsiva. By doing that, you can get back to the happy and healthy life you deserve.
Get A Tube of Capsiva Now
A Pain Relief Product That Heals and Soothes Your Pain
We know it can be hard to chase your pain away. Often, we meet people who are using multiple medications and ointments at once as they search for a solution.

Not only can that create more complications, but no one should have to go through all of that just to get back to their daily routine.

With Capsiva, you can start to heal the source of your back pain while simultaneously feeling real relief. Our capsaicin blend depletes substance P from the applied area, which is the main neurotransmitter associated with pain.

By depleting substance P in the nerve endings, pain impulses from those areas cannot be transmitted to your brain.

What makes Capsiva so unique is what happens after this process. When your brain senses substance P is being depleted, it responds by increasing blood flow to that area. This is where your body's natural healing process is boosted, and any inflammation is reduced.
Capsiva Doesn't Numb Your Back Pain…It Makes It Go Away and Stay Away.
Order Right Now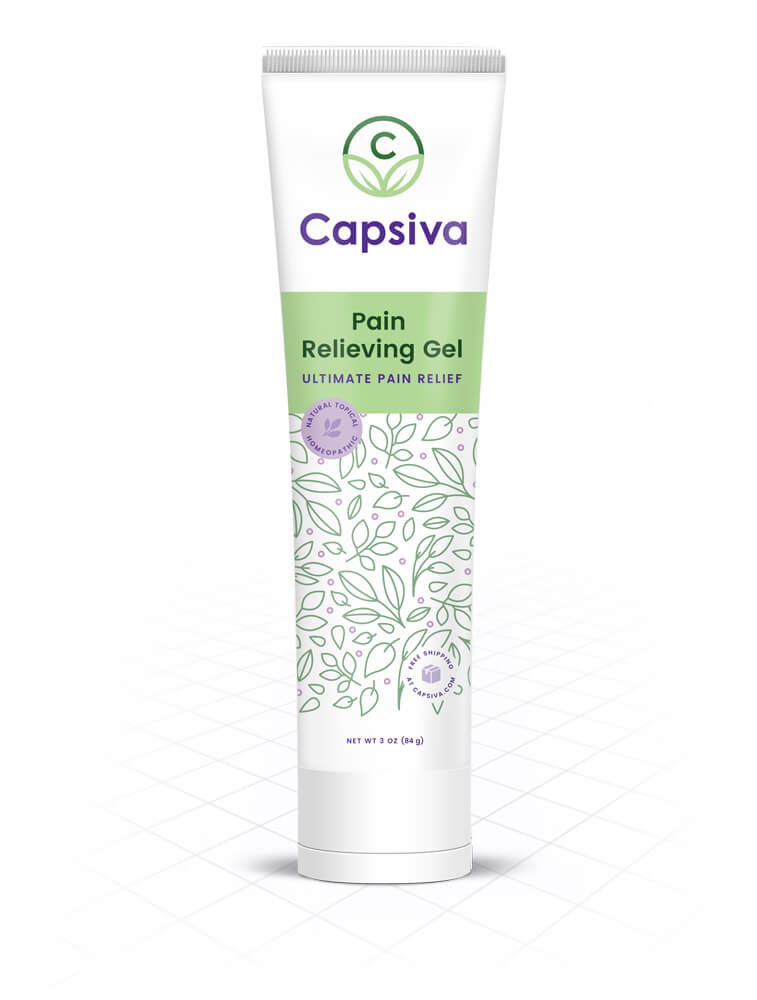 With Capsiva, You Can:
Stop wasting money on pain relief products that don't give you long-term results.
With no side effects, you can apply Capsiva up to 15 times/day.
Stop your back pain at the source, drawing more blood flow to the area.
Reduce inflammation and soothe your back pain so you can get back to your normal routine.
Capsiva is the first pain relief product of its kind. We worked for 20 years developing our revolutionary capsaicin blend, which makes up more than 50% of our formula.
Our secret? The team at Capsiva found a way to remove the burning sensation from capsaicin, the active component in chili peppers.
Get A Tube of Capsiva Now
Did you know capsaicin is one of nature's most ancient defense mechanisms?
When capsaicin is applied to your skin, it depletes a chemical called substance P. This is the chemical that is responsible for sending pain signals to your brain.
By depleting substance P with Capsiva, you are shutting off your pain receptors, reducing inflammation, and enhancing the healing process.
Capsaicin offers all these benefits, and it still has no known side effects!
It's no secret that capsaicin is one of the best natural back pain remedies. And now you found the product that contains the most of this ageless pain relief ingredient.

---
Your body was made to heal naturally, so treat it with natural pain relief.
Sometimes we can get too impatient when faced with discomfort or pain. We want an immediate fix, no matter the consequences.

But by distracting yourself from the pain instead of healing, you are bypassing the natural self-repair process that our bodies were designed to perform. In some cases, you might be ignoring or causing more damage to the part that needs to heal.

Capsiva naturally blocks pain signals, which sends a message to your brain to begin that natural healing process. This occurs with increased blood flow to that area and reduced inflammation.

Not only that, but your body becomes more accustomed to the natural effects of capsaicin the more you use it.. With more repeated use, the pain relief becomes less temporary and more stable.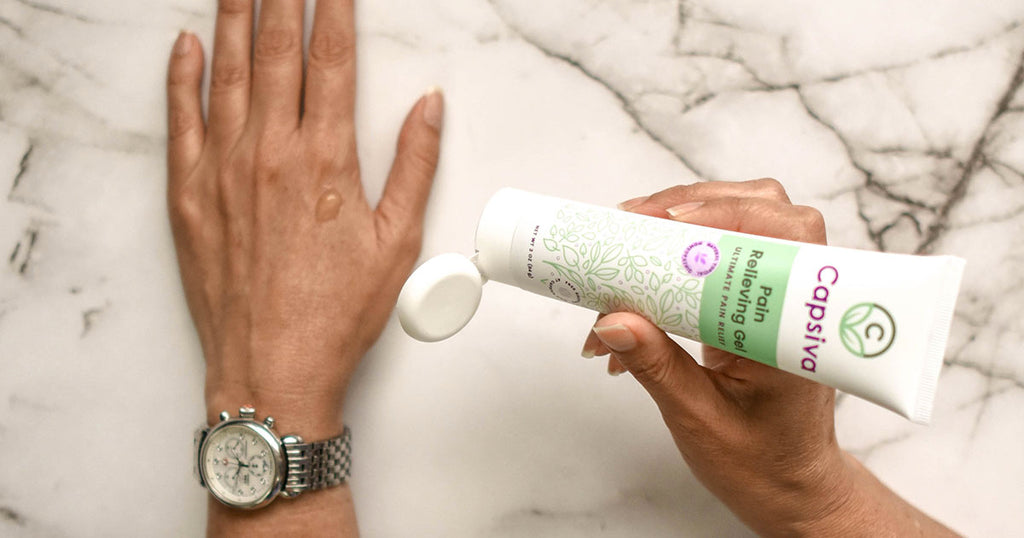 Get A Tube of Capsiva Now
---
Some of the most common and well-known pain relievers can be doing long-term damage to your body and health.
When you have the option of treating your pain naturally, you NEED to take it.
Don't believe us? Here are just a few side effects that have been linked to many pain relief products:
NSAIDs (Aspirin, Ibuprofen, Naproxen):
Nausea
Stomach Pain
Heartburn
Diarrhea
Stomach Ulcers
Increased Blood Pressure
Increased Risk of Heart Disease
Increased Risk of Heart Attack & Stroke
Kidney Failure
Gastrointestinal Bleeding
Acetaminophen:
Liver Damage
Nausea or Severe Stomach Pain
Light-Headedness or Fainting
Unusual Bruising or Bleeding
Itching and Rashes
Pain in the Lower Back or Side
Trolamine Salicylate (Used in topical creams and rubs):
Add your text here
Itching or Hives
Swelling of the Face, Lips or Tongue
Skin Ulcer
Trouble Breathing
Anaphylaxis
Throat Tightness & Swelling
Fainting
That's why thousands of people have already purchased our new, progressive back pain relief product.
And they're seeing the results.
"I put it on. Immediately within seconds the pain was gone!"

Alicia
"Amazing product… It healed me in like three months."

Joey
No matter how severe your back pain is, Capsiva will have positive, long-term effects.
Here are the benefits you can expect: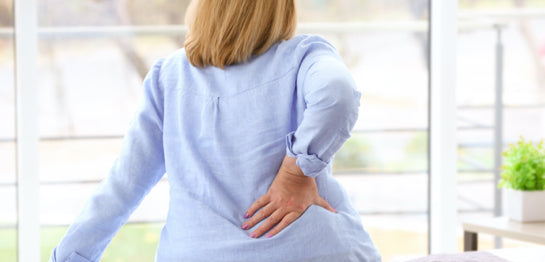 Natural pain relief for your back
Our natural ingredients trigger your body to begin its natural healing process, while our capsaicin blend gives you short-term relief and reduces inflammation.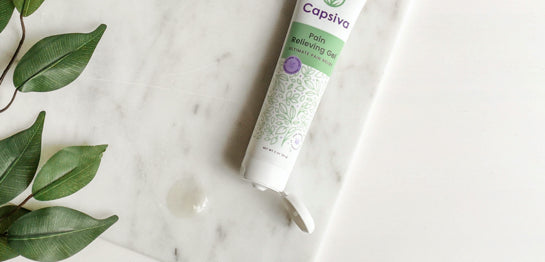 No heat and no scent
No one wants their skin to feel burned and irritated, and no one wants a stench to follow them around. Our capsaicin blend has removed the burning sensation, leaving you with an odor-free product that's easy to use.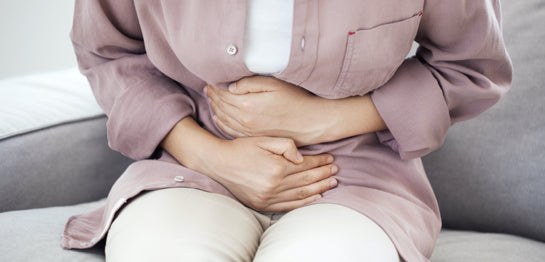 No harmful side effects
No one should have to trade chronic back pain for ulcers or stomach pain. Capsiva is a natural topical homeopathic made with ingredients so natural they could be on your dinner plate.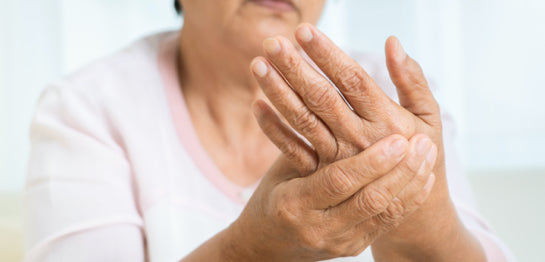 Use Capsiva to supplement current medication
If you're already on a prescription drug to help manage your pain, Capsiva is the perfect on-the-go solution when you need that extra relief.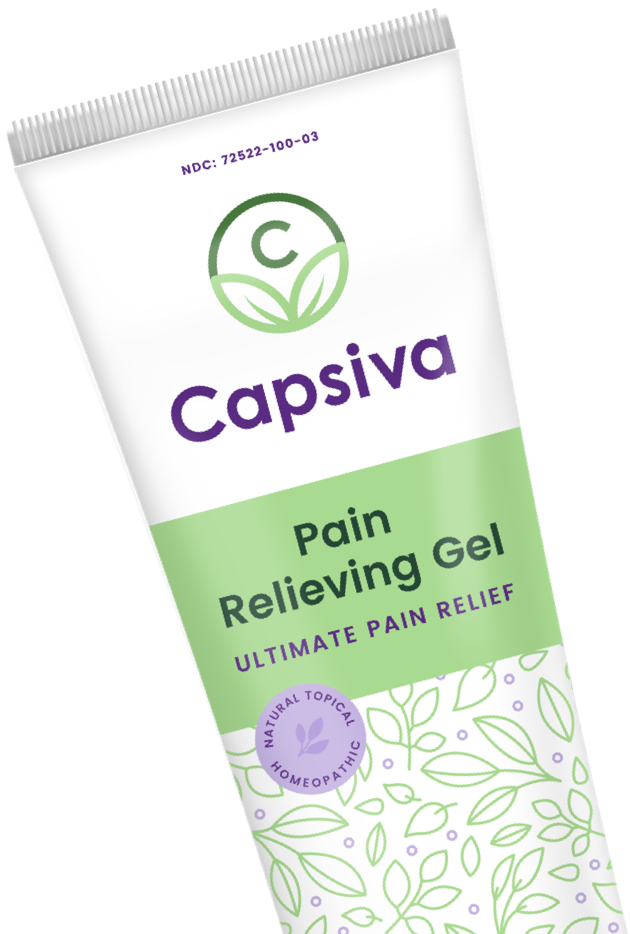 Try Capsiva Today
Don't waste another day curled up on your bed or missing family outings. Capsiva in the easy-to-use, fast-acting, and natural pain relief that you need for back pain.
Order Now - $19.99
Buy 2 Get 1 FREE!
Take advantage of this great offer and get a FREE Tube ($19.99 value) when you buy 2 tubes of Capsiva.
Buy 2 Get 1 FREE - $39.99